Repair Macbook 13 inch Late 2007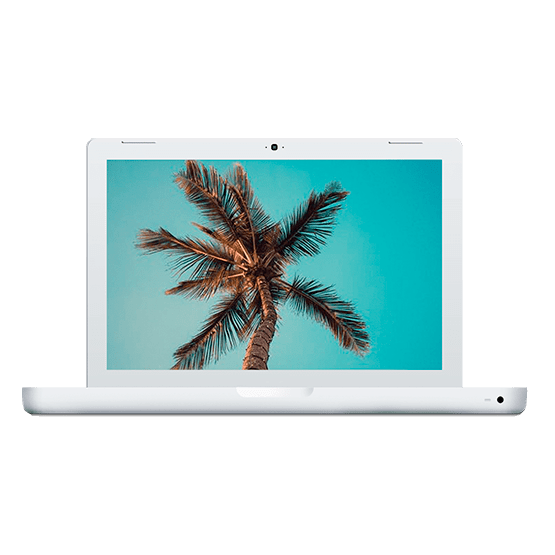 Select your device repair:
---
Budget in Technical Service

Select this option if the failure of your Apple product is unclear, or it is not on our repair list.

Battery

Repair graphic card

Graphic failure: the screen shows vertical lines, colors changed, looks empty and/or white or does not reproduce the image.

Upgrade/change RAM memory

The number of modules to upgrade the RAM is different depending on the equipment. Upgrading RAM helps to improve the performance of your computer, allowing you to run a greater number of software and tasks simultaneously or to get better speed results with very heavy software like Photoshop.

module - 2GB 667Mhz DDR2

module - 4GB 667Mhz DDR2

Upgrade/change hard drive

Increase the capacity of the hard disk in order to store more information on the computer. The hard drive must be changed if it is defective, if the computer is freezing or getting slow or if a folder with a question mark appears when turning the computer on.

500GB 5400rpm

1TB 5400rpm

2TB 5400rpm

3TB 5400rpm

Replace hard drive by SSD

The installation of the solid hard disk offers an improvement in the speed of data transmission and faster running of the operating system.

128GB SSD

250GB SSD

500GB SSD

1TB SSD

Replace hard drive by SSD + hard drive in case

When replacing the internal hard disk of the computer with the solid disk (SSD), the source disk is installed in an external case in order to use it as an external storage disk.

128GB SSD + external case

250GB SSD + external case

500GB SSD + external case

1TB SSD + external case

Reinstall or upgrade operating system

Reinstall the operating system to troubleshoot system problems or upgrade the system to a higher version

10.5 Leopard

10.6 Snow Leopard

10.7 Lion

10.8 Mountain Lion

10.9 Mavericks

10.10 Yosemite

10.11 El Capitan

10.12 Sierra

10.13 High Sierra

10.14 Mojave

10.15 Catalina

11.1 Big Sur

Stuck minijack extraction

If a minijack is stuck in the headphone jack.

Stuck superdrive

If you have one or more CDs stuck or any other object entered.

Hard Drive extraction + external case installation

We extract the hard disk of your equipment and install it in an external case to be able to continue using it as external storage. Normally this extraction is performed if the equipment is unusable.

Data recovery

We perform recovery of all data from the damaged hard disk

Fans cleaning

Over time, the fans accumulate dirt. It is advisable to eliminate it to improve the cooling of the equipment.

Remove user password

In case of forgetting the password to access the computer or user. We remove the password or change it for a new password.

Thermal paste change

If you notice temperature problems on your computer, it may be due to poor heat transfer from the processors to the heat sink because the thermal paste is in poor condition.

Replace loose or broken keyboard keys

If a key is missing on your computer or if it is broken or raised.
Do you want to repair your
Macbook 13 inch Late 2007?
---
Once you have selected the repair you want to make to your device, you only have to choose one of these options:
Selecione uma loja para entregar seu Macbook 13 inch Late 2007:
---
Request home collection for your Macbook 13 inch Late 2007
---